CURRICULUM
What to expect at each workshop
The goal of the family workshop is to stimulate literacy behaviors in children through the use of rhythmic embodied multimodal communication tasks. The focus of the culminating activity for each session is as follows:
Session 4
Digital Drum Talk
---
Workshop Structure
Each session is divided into three parts:

---
Curriculum Plan
The Urban Griots Playground learning environment is designed to make possible a wide variety of pedagogical activities, which use different modalities (oral/aural, visual, kinesthetic and digital) that can mutually support one another to enable children to develop literacy and socio-emotional skills. Such multimodality is crucial to transforming parent and teacher practices which use different communication systems for different purposes. The
curriculum model
summarizes the broader framework for scaffolding literacy learning through drum language, and is aligned to Preschool & Kindergarten Early Literacy & Performance standards.
This family workshop looks specifically into the affordances of call-and-response via digital drum talk as a cultural system of communication and participation to support children's literacy and social learning.
During the workshop, families are introduced to the Drumball technology, which will form the basis for their engagement during the workshop. Parents should let children know that it is not necessary that they be familiar with drumming. In fact, over the course of the workshop, they will be making their own drum poetry about their lives and thus potentially altering their existing relationship to music/writing.
---
Timeline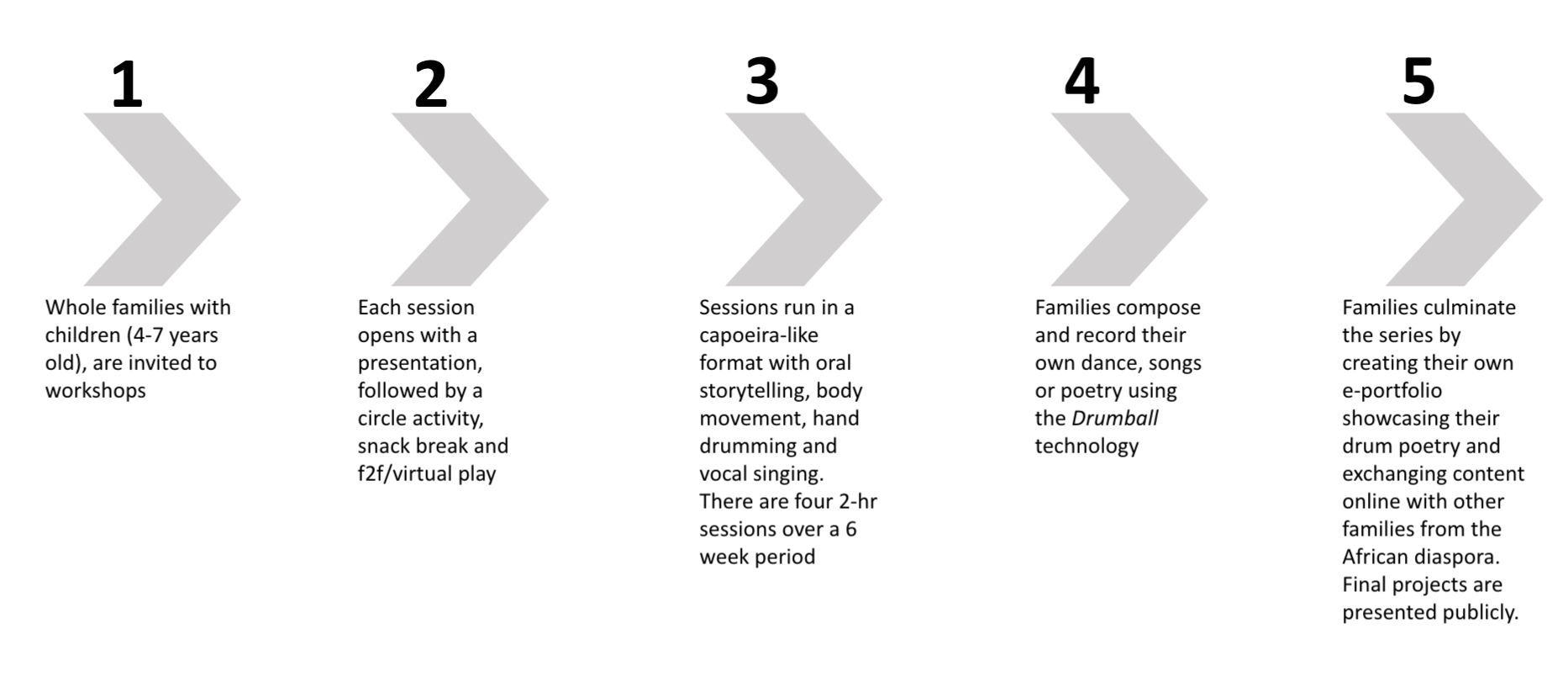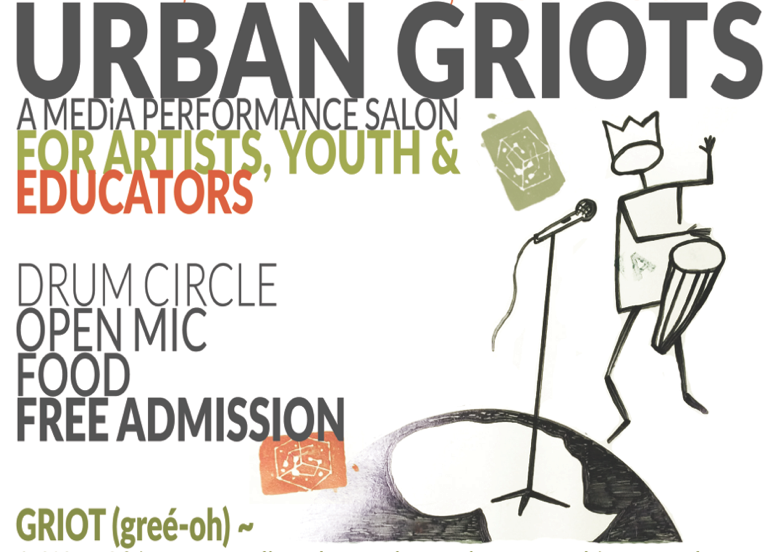 Quick Access